Welcome from our Captains
CLUB CAPTAIN 2020/21
JAMES ROBERTSON
May I take this opportunity to introduce myself as Club Captain of Sleaford Golf Club, for the year 2020/2021.
I would like to take is opportunity to thank Mick Walton for asking me to be his Vice Captain for last year and thus giving me an opportunity to follow him this year.
I would also like to thank Mick on behalf of all the members for his great work throughout his year and for being a great ambassador for the Club. Unfortunately it was a very sad end to his year due to the floods the course experienced and Covid 19 in March.
I would also like to thank Jason Barnett for agreeing to be my Vice-Captain for the coming year and I am looking forward to working with him this year.
I have been a member of Sleaford for 21 years and been a regular supporter of Club events, mainly Club friendlies, C Team and many mixed matches. I hope that we will be able to play some of these matches again throughout this coming year.
I am also looking forward to working alongside our new Lady Captain, Di Heyes, who I hope will guide me a little as she has been Lady Captain before. I hope we are able to enjoy some fun days, in the forthcoming year.
The Seniors Section this year will be led by our Seniors Captain Iain Poole who has been a member like myself for many years. We are very fortunate to have such an active section who promote the Club wherever they go. Without doubt they are a huge part in any Club and I'm sure they'll make me feel welcome, as they do all new members, if I can find time to play a few games with them over this coming year.
VISITORS
The motto of Sleaford Golf Club is " A Pleasure to Play", – a motto taken from one of the hundreds of visitors we welcome here at Sleaford. We are fortunate to have a strong, behind the scene team, that can pride itself in the job they do.
We are known for our wonderful greens and a course condition second to none, prepared and maintained by our hard working green keeping staff, which is ably led be Course Manager, Brian Sharp.
We can guarantee you a very warm welcome and the best of hospitality, whether this is in the Pro Shop, getting help and assistance from our Pro Shop Manager James Beinlich, – or in the clubhouse being served with the finest of food and ale by our very capable House staff. All of these are managed by our Director of Golf, Nigel Pearce who continues to push the Club forward.
In addition to regular social events throughout the year such as the quizzes on a Friday night, we also now have the annual summer ball to look forward to, as well as the Christmas and New Year celebrations.
Please come and join us, particularly in our open competitions and you can rest assured, you won't be disappointed.
That just leaves me wishing you a wonderful year on the links. Play well but more importantly, 'enjoy'.
Best wishes, James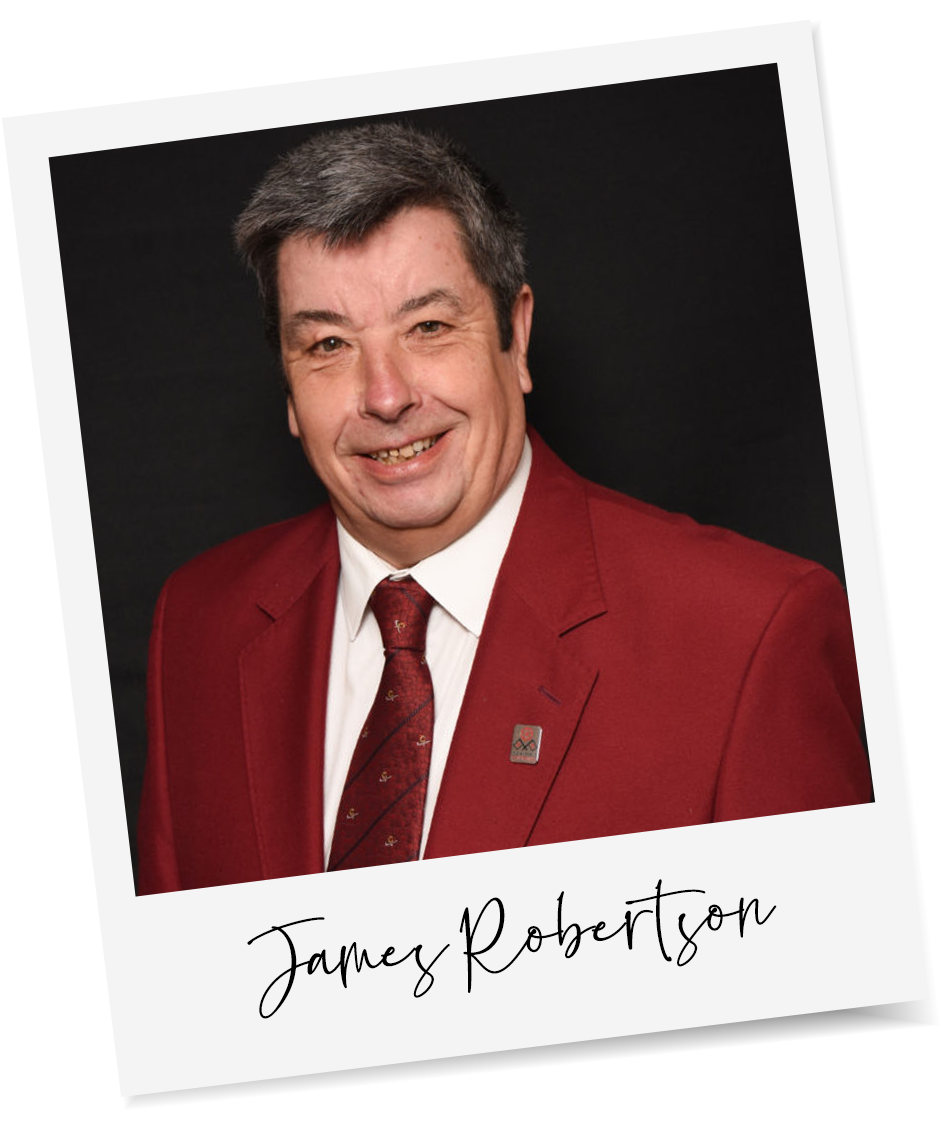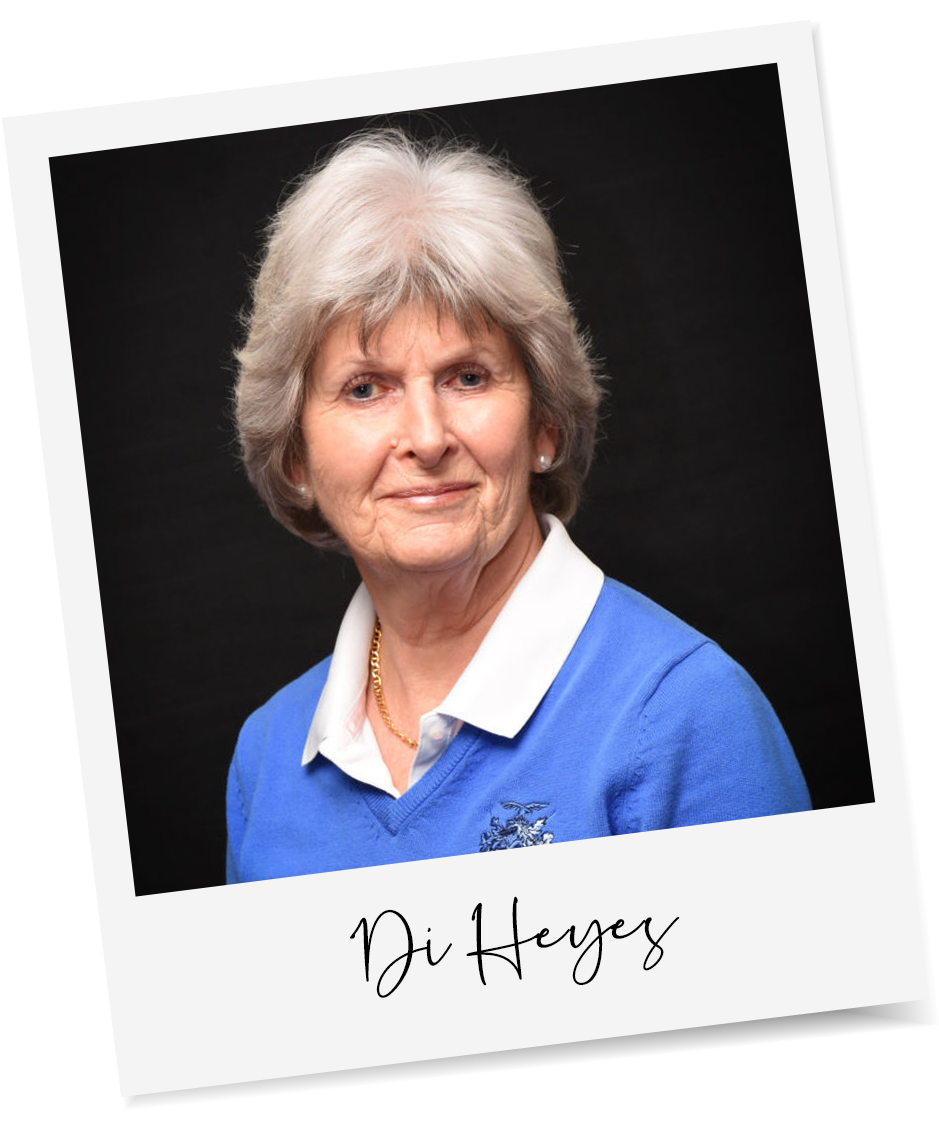 LADIES' CAPTAIN 2020/21
DI HEYES
Welcome to the Ladies Section. I feel privileged to be Lady Captain for 2020/21. This will be my second time in the role having been lady captain in 2014 which I thoroughly enjoyed. Again I enjoyed being vice captain last year and on behalf of all the ladies I would like to thank Carol for all her care and enthusiasm last year as Lady Captain.
Despite the floods of the winter we have a good course kept in excellent condition by our head green keeper Brian and his hardworking staff. The Clubhouse is welcoming and also staffed by hardworking and friendly people.
I'm biased but I believe we have one of the nicest Ladies Sections comprised of both playing and social members. Our competitions are played on Tuesdays and Sundays, a mix of both qualifying and non-qualifying fun events with spin-ups taking place in the winter months.
We enter teams in the League and Scratch League, play numerous mixed handicap friendly matches against other local clubs and participate in the Club's mixed social matches. All in all a busy and full calendar.
Individual coaching is available at the Club and the Professional runs a very popular ladies group coaching session most Friday mornings inclusive of coffee afterwards!
This year the Club Captain and I decided to choose the same charity "On Course Foundation". This supports wounded military personnel through golf both for pleasure and possible employment.
To conclude, and to quote the Club's motto, it is a pleasure to play and to be a member of Sleaford Golf Club. I hope we all have a healthy and happy golfing year.
With very best wishes
Di
JOIN TODAY
If you are interested in membership of the Club simply apply on line or contact the Club Manager direct by email at manager@sleafordgolfclub.co.uk. Or better still, why not visit the Club where any of our staff would be delighted to showcase the excellent facilities on offer.
Joining could not be easier. Simply click on the red button to take you straight to our easy to complete on-line application form. Irrespective of golfing ability, a warm welcome can always be found at Sleaford Golf Club.