Welcome from our Captains
CLUB CAPTAIN 2022/23
JASON BARNETT
I am delighted to have been elected Captain of Sleaford Golf Club for 2022/23 and would like to thank all of the members for their vote of confidence in me. It is an absolute honour and privilege to represent the club as it's Captain. To Ed Kyme, Vice-Captain for 2022/3, I would like to offer my grateful thanks that he has chosen to take on the role.
I wish our Ladies' Captain Sandra Hickling a very successful year as Lady Captain and look forward to working with her and the Ladies section. Likewise, my best wishes go to Kev Crampton, as this year's Captain of an extremely active and thriving Senior's Section. I know both the Ladies and Seniors work tremendously hard to support the club.
My thanks and support also go to the excellent work we do in the development of juniors at our club. Over recent years we have nurtured a thriving junior's section and this year we continue with a great team in the hands of Poppy Edgar, our Junior Captain; Nick Musson, Junior Organiser and of course Dan Thomas, our PGA Professional. Good Luck and thank you to everyone.
It is encouraging to see quite a few new faces, in the club and on the course, with new joining members. Hopefully numbers will continue to swell as one of my objectives is to promote an inviting environment where new members are warmly welcomed and feel welcomed, both on the tee and socially in the clubhouse.
Like all clubs across the country we have been through a very testing time over these past two years with course and clubhouse closures due to the pandemic. However, I feel the members, Management Committee and our brilliant staff have, collectively, worked remarkably hard to overcome these challenges and we are now looking to brighter times. The recent locker upgrade to the men's changing room and future projects to improve the clubhouse are all positive signs that Sleaford Golf Club is going from strength to strength.
To our visitors I offer a very warm welcome and hope you enjoy your time with us, both on the course and in the clubhouse. Our club motto, 'A pleasure to play' is indeed true. Our head greenkeeper and green staff work tirelessly to continually improve and maintain our course to a high standard. Some new bunkers and replaced tees are just a few of the many improvements that have kept them busy over the winter.  So, to potential visitors I say' Do come and join us, you will not be disappointed"
Traditionally all new captains aim to raise funds for a favourite or heart felt charity. I am no different in this respect and whilst I recognise the fantastic work we all do raising money for charity I feel that for me, this year, 'charity begins at home'. So, my focus for this year will be to raise funds toward a major club project to redesign the area next to our first tee and rebuild a new patio. I know that I can rely on the membership for their support. 
And on a final note: 
'My very best wishes go to all of our members and visitors – I hope you all have a happy, healthy and enjoyable golfing 2022'.
Best Wishes
Jason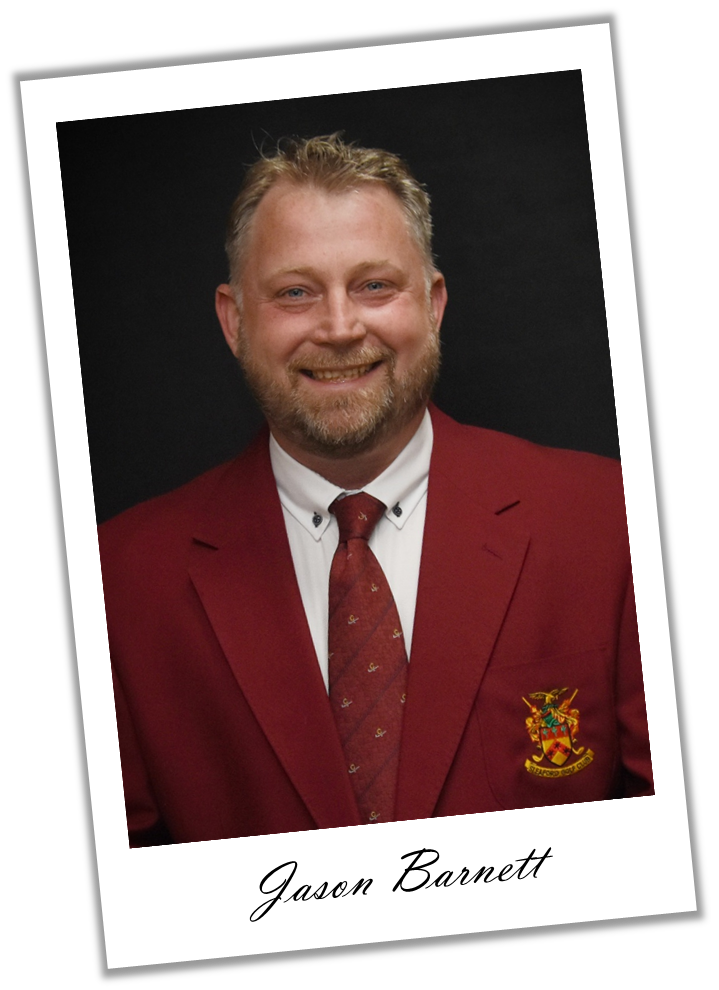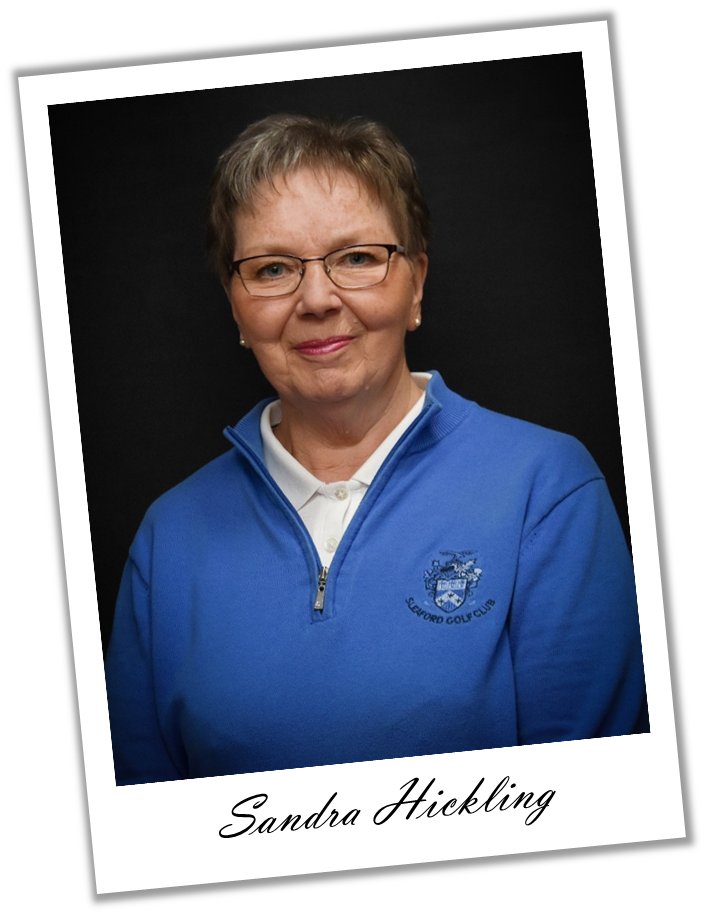 LADIES' CAPTAIN 2022/23
SANDRA HICKLING
Welcome to the Ladies Section.
Although I have not be playing golf for long, I have thoroughly enjoyed my 2 year as Ladies Vice Captain. Thank you Di for giving me the opportunity to take on the role of Ladies Captain and thank you for all your care and enthusiasm over the last 2 years.
It is a privilege to be Lady Captain for 2022/23 and I intend to enjoy every moment.
I believe we have one of the nicest Ladies Section comprised of both playing and social members.
Our Competitions are played on Tuesday's and Sunday's a mix of both qualifying and non-qualifying events with spin-up's in the winter months.
We enter teams in League matches and play numerous Mixed handicap friendly matches against other local clubs, as well as taking part in many mixed Club friendly matches throughout the year, both home and away. All in all it is a very busy and full calendar.
This year the Club Captain Jason and I decided to choose the same Charity which is Sleaford Golf Club and St Barnabas Hospice.
To conclude, and to quote the Club's motto, it is a pleasure to play and to be a member of Sleaford Golf Club.
I hope we all have a healthy a happy golfing year.
With very best wishes.
Sandra
JOIN TODAY
If you are interested in membership of the Club simply apply on line or contact the Club Manager direct by email at manager@sleafordgolfclub.co.uk. Or better still, why not visit the Club where any of our staff would be delighted to showcase the excellent facilities on offer.
Joining could not be easier. Simply click on the red button to take you straight to our easy to complete on-line application form. Irrespective of golfing ability, a warm welcome can always be found at Sleaford Golf Club.